Shop Online - Welcome
Unity Beads™ is happy to announce the launch of an innovative new way to shop online! Our brand is centered around the concept of giving, and we knew that our customers would not only wish to purchase items for themselves, but also as gifts to give to others - so we've made it easy to do both at once.

You pick them - We send them!
Revolutionary new system
With our revolutionary new shopping cart system, you can shop for multiple recipients, choose different colors for each of them, even include a personalized message that you type and we will ship each package directly to each recipient on your list, no matter how many!
Shipping and handling included
Shipping and handling is included in the price, so the price you see is the price you will pay at checkout. If you decide to write a personalized message we will include a gift card with your message in the package at no extra charge.
Multiple shipping on one easy order
Want a portion of your order shipped to yourself? No problem - simply leave the recipient name and address blank for those bracelets (section 2 on the order form) and we will ship that portion of the order to the shipping address you provide during checkout. You can return to the order form as many times as you would like to add more recipients to the order.
Keep track of everyone at a glance
We've also included a nice little list that will pop up on the left side of the screen in your shopping cart area showing the number of bracelets, and who they are shipping to. Like we said, it's super easy and you can use this area to compare to your gift list.
Start right now
So grab the list of people that you would like to send gifts to and continue on to shop now - it's super easy, quick, and personalized.

Look great wearing them... Feel great sharing them.™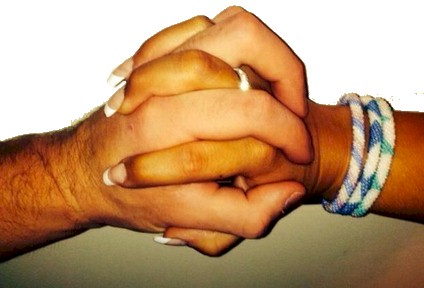 More shopping information
If you would like more information about Unity Beads™ bracelets and shopping online, visit the links to the left under the Shopping Information heading.
Your checkout is safe and secure
Our shopping cart is secured by the highest 256 bit encryption. You will see the locked lock icon in your browser bar as you enter the checkout process.